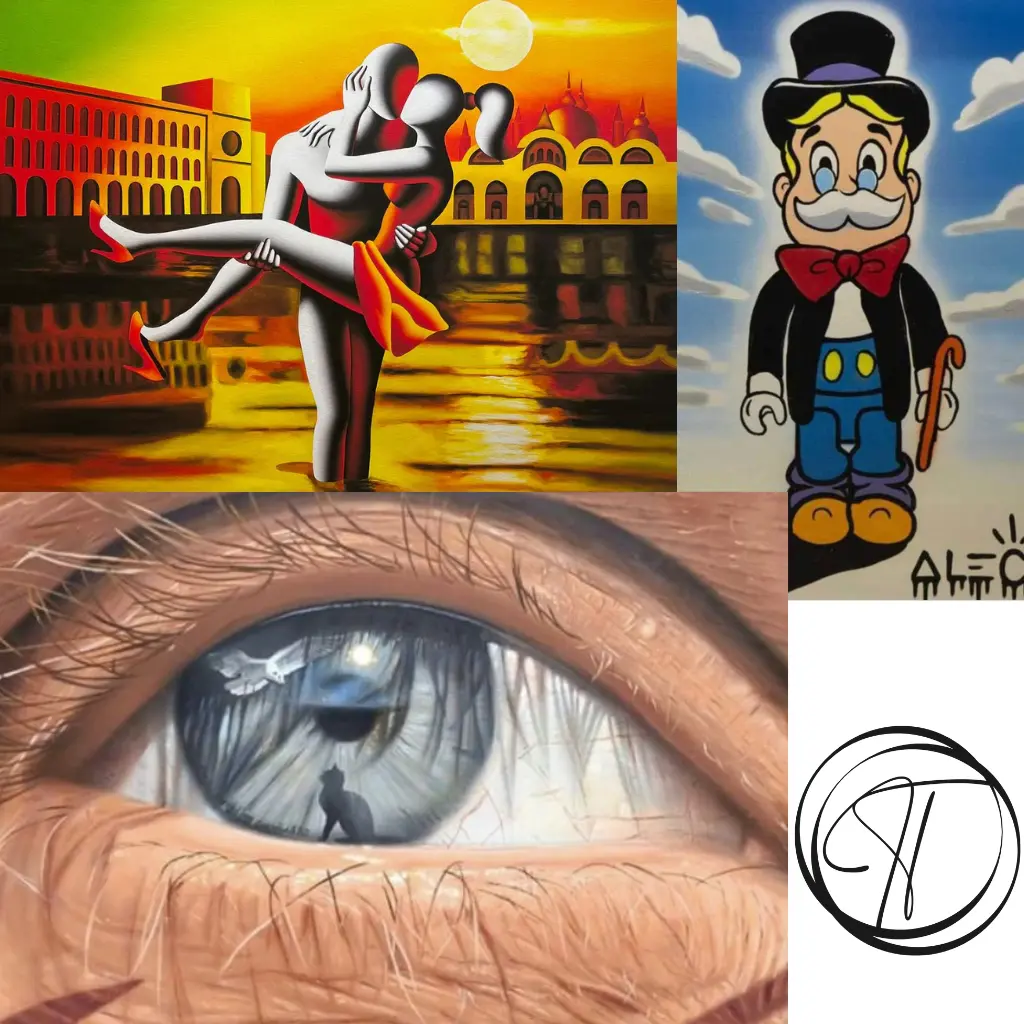 IsuiT: Embracing Art through the Works of Alec Monopoly, Jorit, and Mark Kostabi
IsuiT, renowned for its high-quality fashion offerings, has expanded its artistic horizons by introducing the captivating works of three distinguished artists: Alec Monopoly, Jorit, and Mark Kostabi. This article delves into the unique styles and contributions of these artists, showcasing how IsuiT has become a platform for diverse artistic expressions.
Key Takeaways
Alec Monopoly: Known for his street art and use of the Monopoly Man character.
Jorit: Italian street artist famous for murals with distinctive red streaks.
Mark Kostabi: American artist, known for faceless figures and commentary on social issues.
The Artistic Journey of Alec Monopoly
Alec Monopoly, originally from New York City, gained fame for his street art featuring the Monopoly Man character from the iconic board game. His works, often created in urban environments like Miami and Los Angeles, utilize varied materials such as stencils, spray paint, and newspapers. Monopoly is also a brand ambassador for TAG Heuer and has created art for celebrities like Miley Cyrus and Snoop Dogg.
Exploring the World of Jorit
Jorit, born in Naples, Italy, is celebrated for his murals that often incorporate red streaks on the cheeks of depicted faces. His work, deeply rooted in the working-class ethos, features ordinary faces embodying famous personalities. Jorit's murals are not just visually striking but also contain hidden messages that add depth to his art.
Mark Kostabi: A Blend of Art and Music
Mark Kostabi, an American artist and composer, is recognized for his paintings of faceless figures that address contemporary issues. Born to Estonian immigrants in Los Angeles, Kostabi became a key figure in the New York East Village art scene. His work extends beyond painting to designing album covers for bands like Guns N' Roses and The Ramones, and collaborating with various artists.
The Artistic Diversity at IsuiT
IsuiT's introduction of these artists' works highlights the brand's commitment to embracing diverse artistic expressions. Each artist, with their unique style and thematic focus, contributes to a richer, more varied artistic landscape.
Continue to explore IsuiT's art collection
Alec Monopoly: From Street Art to Global Fame
Discover how Alec Monopoly transitioned from New York's streets to global recognition, maintaining his anonymity while creating iconic pop culture art.
Jorit's Murals: A Voice for the Ordinary
Learn about Jorit's unique approach to street art, where ordinary faces from the working class become canvases for extraordinary stories.
Mark Kostabi: Beyond the Canvas
Uncover the multifaceted career of Mark Kostabi, whose artistic influence extends from the canvas to music and design.
Artistic Collaborations and Exhibitions
Read about the collaborative efforts and exhibitions that have propelled these artists to the forefront of the contemporary art world.
IsuiT's Vision in Art Curation
Understand IsuiT's philosophy in curating art that not only decorates but also dialogues with its audience.