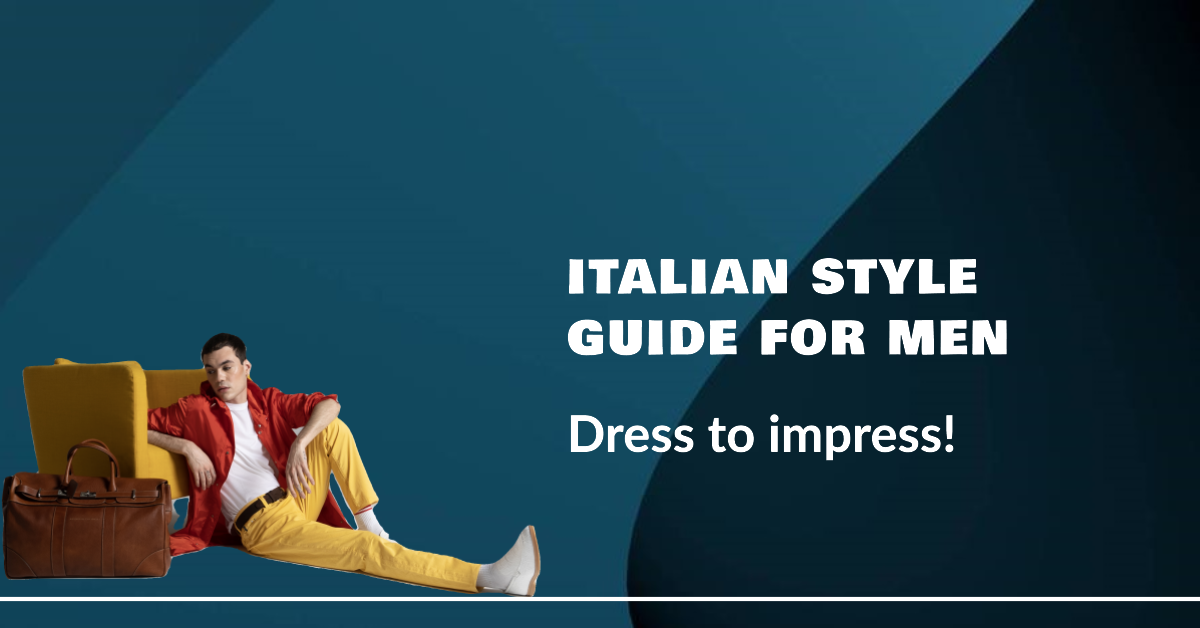 Italian Style for Men: A Comprehensive Guide to Elegance, Tailoring, and Sophistication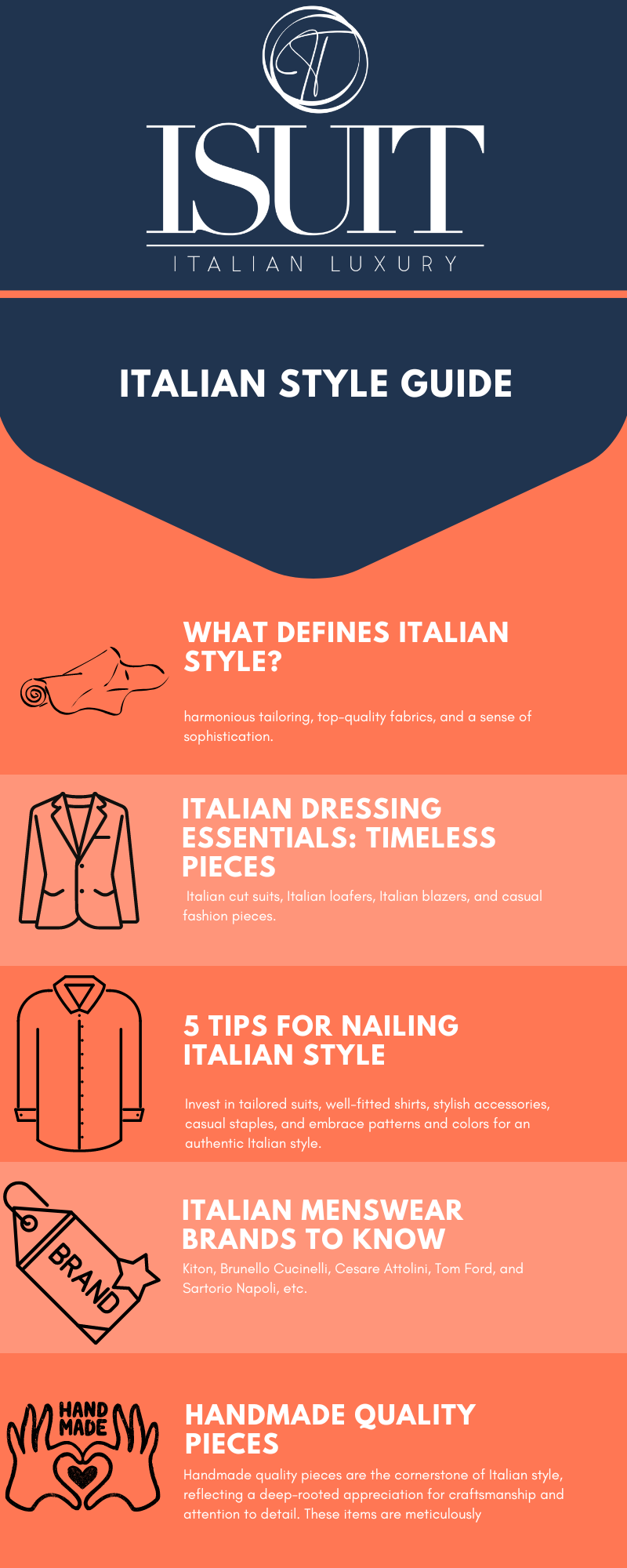 When one thinks of impeccable style, Italian fashion undoubtedly comes to mind. Italy has a long-standing history of producing some of the world's finest garments, accessories, and footwear, which have effortlessly turned countless men into style icons. This article will delve into the Italian style for men, providing expert advice and tips, covering various aspects of Italian menswear, and answering the burning question: Why do Italian men always manage to dress so well?
What Defines Italian Style for Men?
Italian style is characterized by harmonious tailoring, top-quality fabrics, and an innate sense of sophistication that transcends time. It's not just about looking good; Italian style emphasizes comfort, functionality, and versatility while maintaining an impeccably refined appearance. Italian menswear items often feature exceptional craftsmanship, subtle details, and a distinctly Mediterranean touch.
Italian Dressing Essentials: Timeless Pieces
Italian Style Tips
3 Basic Principles
Tailoring: Italian style is synonymous with perfectly tailored garments. From suits to casual wear, investing in well-fitted clothes is crucial. Ensure you have your measurements taken and leave room for alterations when necessary.
Quality Fabrics: Italians take pride in using premium materials. Choose clothing made from high-quality materials like wool, cashmere, or linen.
Color and Pattern: Italians are not afraid to use color and patterns as a way to express themselves. While Italians undoubtedly appreciate classic shades like black or navy, they also embrace vibrant hues, especially when it comes to accessories.
5 Tips for Nailing Italian Style
Italian Menswear Brands to Know
Italy is home to numerous luxury brands, each showcasing a unique and distinct approach to fashion. From heritage brands to contemporary labels, these Italian designer names should be on your radar:
In Conclusion
Italian style for men is characterized by exceptional tailoring, high-quality materials, and a unique flair for combining tradition with innovation. By incorporating the advice and brand recommendations mentioned above, you too can master the Italian way of dressing, showcasing elegance and sophistication in every outfit.
Now that you have a comprehensive understanding of Italian style, feel free to explore our collection of suits, blazers, and designers to start curating your perfect Italian-inspired wardrobe. Stay stylish and keep up with the latest trends in men's fashion by checking out our blog.