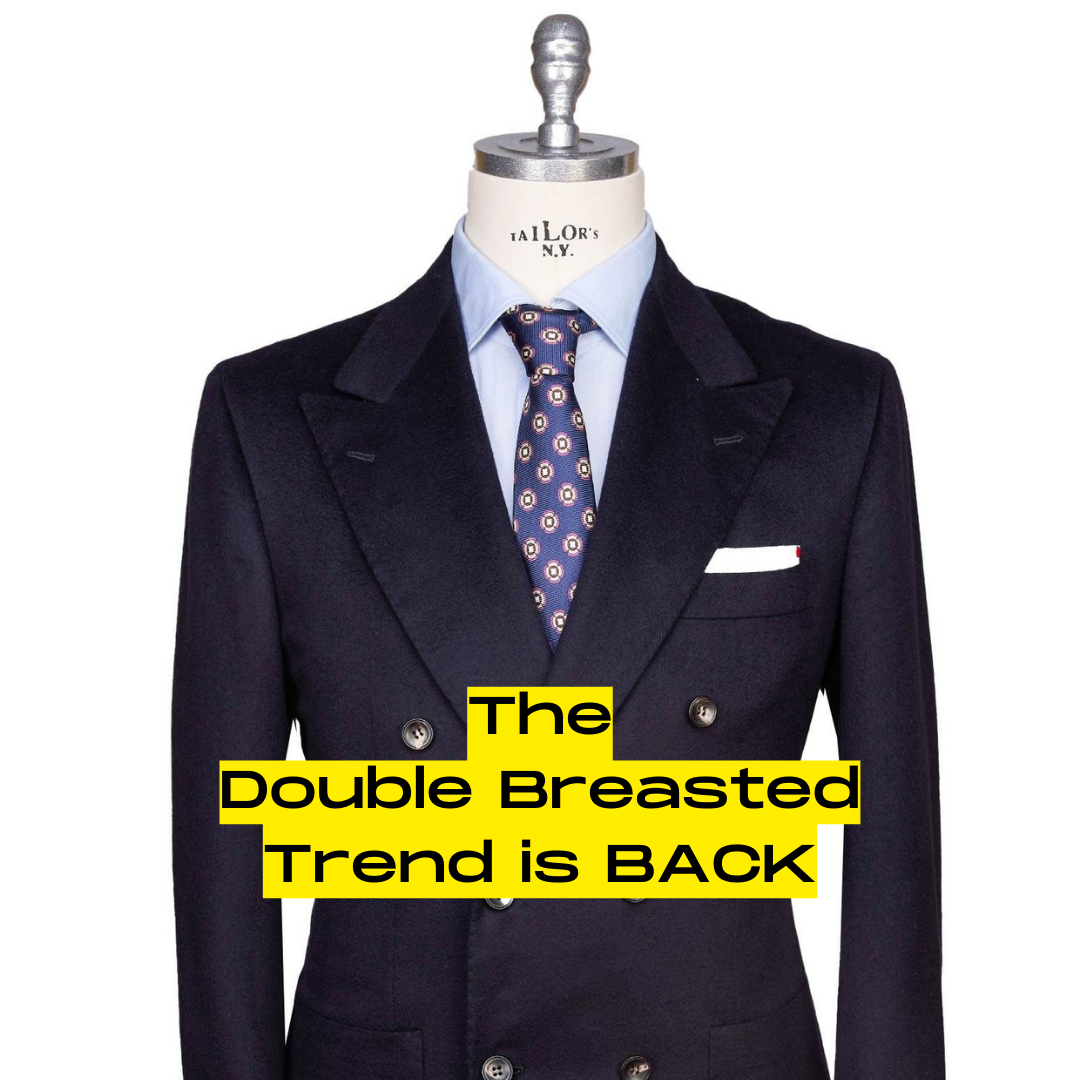 Key Takeaways:
| Takeaway | Details |
| --- | --- |
| Trend Alert | Double-breasted clothing is back in style, offering a classic and sophisticated look. |
| Designer Spotlight | Our latest collection features pieces from renowned designers Kiton and Cesare Attolini. |
| Variety | The collection includes a variety of double-breasted coats, suits, and blazers. |
| Quality | Each piece is crafted with high-quality materials like cashmere, wool, and cotton. |
The Double-Breasted Trend: A Historical Perspective
The double-breasted style, characterized by two columns of buttons and an overlapping front, has a rich history. Originating in the 19th century, it was initially popularized by naval officers and later adopted by Hollywood stars in the 1930s and 1940s. Despite falling out of favor in the late 20th century, the double-breasted style has seen a resurgence in recent years, with modern iterations offering a slimmer, more tailored fit.
Double-Breasted Coats: A Blend of Comfort and Elegance
Our new collection features a variety of double-breasted coats that are perfect for the colder months. These include the Kiton Gray Double-Breasted Cashmere Coat and the Cesare Attolini Multicolor Lambswool Overcoat. Crafted from high-quality materials, these coats offer both warmth and style. The double-breasted design adds an extra layer of insulation, while the wide lapels create a flattering silhouette.
Double-Breasted Suits: Make a Statement
Double-breasted suits are a classic choice for those looking to make a statement. The Kiton Blue Cashmere Double-Breasted Blazer is a standout piece in our collection. With its rich blue hue and luxurious cashmere fabric, it offers a modern take on a classic style. The double-breasted design adds a touch of formality, making it the perfect choice for business meetings or special occasions.
Double-Breasted Blazers: Versatility and Style
For a more casual look, we have a selection of double-breasted blazers. The Kiton Burgundy Cotton Double-Breasted Smoking Blazer is a versatile piece that can be dressed up or down. Pair it with jeans for a casual look, or with dress pants for a more formal outfit.
About the Designers: Kiton and Cesare Attolini
Our latest collection features pieces from two renowned designers, Kiton and Cesare Attolini. Known for their craftsmanship and attention to detail, these designers create pieces that are timeless and stylish. Kiton, based in Naples, is renowned for its handmade suits and coats, while Cesare Attolini is known for its innovative tailoring techniques and high-quality fabrics.
Shop the Collection
Ready to embrace the double-breasted trend? Shop our Kiton suits, Cesare Attolini suits, Kiton coats, and Cesare Attolini coats today. With a variety of styles and fabrics to choose from, you're sure to find the perfect piece to add to your wardrobe.